About Us
Executive Leadership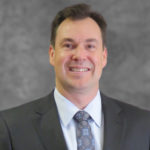 Chris Crowe
CEO & OWNER
Chris is the owner of t3 and is focused on customer success, employee growth and engagement, and ensuring t3 maintains a leadership position in the telecommunications industry.
Chris joined t3 in 2016 as its President, in 2020 became owner of the company. Chris has a 25-year background in telecommunications with much of that at the executive level at Ericsson. With roles as Vice President and General Manager of multiple divisions, he brings sales, operations, finance, and overall business management to the t3 team. Chris has a successful track record of growth in the wireline and wireless segments of the market.
Chris has a BS in Computer Science from Texas State University and an MBA from the University of Texas at Dallas with a concentration in Management.
Chris and his wife Betty live in the Dallas, Texas area with their two children.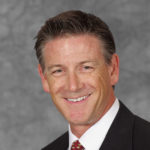 Nathan Stout
CHIEF FINANCIAL OFFICER
Nathan is responsible for the welfare of t3's employees, the optimum use of our financial resources, and efficient business processes supporting customers and t3.
Nathan assumed leadership of t3's finance and human resources areas in August 2017. Prior to joining t3, he advised the company on a variety of financial matters. Nathan has over 35 years of business experience across several organizations in a variety of leadership roles including: mergers and acquisitions, corporate finance and strategy, banking, and technology strategy and development. He also has over 25 years of experience in the telecommunications industry.
His education includes an MBA from the University of Chicago Booth School of Business and a BBA in Finance from Iowa State University. Nathan, and his wife Gretchen, live in Overland Park, KS and have three adult sons attending college.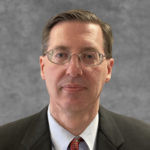 Rob Falkner
CHIEF COMMERCIAL OFFICER
Rob leads strategy, marketing and technology efforts at t3. His focus is on bringing innovative cost-effective solutions to our customers while adapting to market conditions and opportunities.
Rob has 30 years of experience in technology, with increasing responsibilities ranging from engineering, product management, and operations through strategy, sales and marketing. Bringing over 20 years of telecommunications knowledge, he works across t3, our customers, and our partners to drive growth and success for our customers and t3. Primary responsibility is to determine the long term positioning of t3 and the areas to invest.
Rob has engineering degrees from the University of Illinois at Urbana-Champaign as well as a Master of Management from the Kellogg Graduate School of Management at Northwestern University focused on marketing and finance. He is based in the Kansas City area with his family.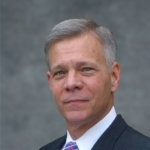 Mike Coffey
CHIEF OPERATING OFFICER
As Chief Operating Officer, Mike heads our engineering, service delivery, program management, and technical assistance teams, ensuring execution of successful customer engagements.
Mike also supports the technical readiness of t3 ensuring he and his team lead with innovation, efficiency, and quality for our customers and with our partners.
Mike has over 35 years of leadership experience in the communications industry, primarily in the areas of engineering, program/project management, IT, product management and operations. Prior to joining t3, Mike led deployment teams for 12 years at ExteNet Systems, a leading national provider of converged communications infrastructure and services based in Lisle, IL. At ExteNet, he built a robust Program Management Office and established processes that enabled ExteNet Systems to scale to become one of the largest providers of DAS and small cell networks to communities, sports and entertainment venues and commercial buildings.
Prior to ExteNet, Mike served in a variety of executive leadership positions at Sprint Corporation and its predecessor companies in areas including product management, program management, engineering, and operations. Mike supported the growth in Sprint PCS as it expanded its nationwide wireless coverage, as well as leading Sprint's transport network program management group.
Mike's education includes a BS in Electrical Engineering from the University of Virginia and a MBA from the University of Lynchburg. He holds a license as a Professional Engineer and is certified as a Project Management Professional (PMP) by the Project Management Institute. Mike and his wife Vanessa reside in Overland Park, KS, and have three adult sons and six grandchildren.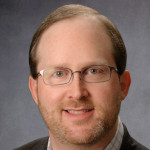 Todd Lattanzi
SENIOR VICE PRESIDENT - SALES
Todd is responsible for leading t3's sales organization, business development, customer engagements and revenue. His team manages all relationships with t3's customers and developing new customers and partnerships.
With nearly 30 years of telecom experience, Todd most recently led strategy and sales for Siklu's national strategic accounts. In addition, he was responsible for business development and sales for regional operators in the central U.S. where he significantly grew revenue for the company. Prior to his roles at Siklu, Todd led business development for ADTRAN's entry into the wireless market as well as held several leadership roles in product management for wireline technologies.
Todd has a B.S. in Electrical Engineering from Mississippi State University. He and his wife live in Huntsville, AL.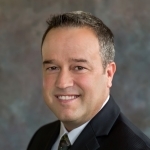 David Dawson
VICE PRESIDENT - ACCOUNT MANAGEMENT
David Dawson leads sales and customer management for t3's existing customers with his Account Management team.
David works with our customers on their current requirements, and he and his team support them to develop how to evolve their customer solutions and overall business for future success.
David has almost 30 years of experience in the telecommunications industry. Prior to joining t3, he held increasingly senior sales management roles with Nortel, Ericsson, and Syniverse, with a focus on Tier 2 and rural wireless and wireline service providers. His portfolio covers fixed wireless, LTE and 5G mobile, fiber, and optical networking services and solutions.
David received his Bachelor of Science in Engineering Technology specific to Telecommunications from Texas A&M University. He and his family reside in the Dallas, TX area.